Главная
Hi, I am
Dmitry Kulish
I am in Pharma product development.
BIO
Dr. Dmitry Kulish expertise spans through strategic, organizational, and technological topics in Russian and global pharmaceutical and biotechnology industries, as well as innovation in general. Dmitry has managed and led businesses and teams with emphasis on pharma & medical device innovation, venture development, product development, and manufacturing. He served at the top executive positions at R-Pharm, Nanolek, Bioprocess/Pharmapark, Fresenius Kabi, as well as numerous biotech start-ups. At Intel Capital Dmitry made venture investments in IT, internet, and digital medicine companies. After completing his corporate career in 2014, Professor Kulish established a consultancy
"DrugDevelopment.Ru"
that advises pharmaceutical and investment companies on a broad range of strategic and operational issues related to Russian and global healthcare industry. In parallel to consulting Dr. Kulish actively teaches students and advises startups at the position of Skoltech Professor of Practice.
At Skoltech Professor Kulish serves as Director of Innovation Workshop, the anchor course of Entrepreneurship & Innovation curriculum putting the entire incoming Skoltech class into the month-long vortex of innovation challenge, culture, and community building. Dmitry also teaches courses "Biomedical Innovation" as well as "Leadership for Innovators". Dmitry aims to integrate all these educational and student activities into making Skoltech the hub of entrepreneurship and innovation at the national scale. At CEI Dmitry leads Pharmaceutical Practice that carries on proprietary non-profit research related to infrastructure and economics of Russian and global pharmaceutical innovation and product development.
Dmitry Kulish holds PhD in Biochemistry from Moscow Institute of Molecular Genetics, MBA in Business Strategy from the Wharton School of Business, and MA in Biotechnology from Moscow Institute of Fine Chemical Technology. Dmitry was a Postdoctoral Fellow in Molecular Pharmacology at Harvard University, authored 11 peer-reviewed publications and 2 patents.
PHARMA, MED DEVICES & HEALTHCARE
PHARMACEUTICAL INNOVATION
MOA and experimental POC. Formulation. Prelinical. Clinical. IND. Manufacturing.
PATENTS
COM. Formulation. Combinations. ТМ. Method of production. Method of use. РСТ. Portfolio. Protection. Evergreening. Litigation consulting.
GENERICS
Business case. Calendar, budget, cash flows, valuation. Licensing. TM. Tech transfer. Impex.
MANUFACTURING PROCESSES
Batch protocol. QC&QM protocol & release. GMP. Inspections and certificates. Tech transfer. Team. Calendar, budget, cash flows, material flows.
PORTFOLIO
Strategy. Synergy. Calendar, budget, cash flows, material flows. Valuation. Dealmaking. Contracts.
TEACHING, TRAININGS, COACHING
PLANDGE-DETOX AND LEADERSHIP
3 day intensive interactive training of the minimal set of soft skills ranging from stress management to influence and empathy.
BUSINESS STRATEGY
Classic MBA course: value guaranteed both for startuper and corporate VP.
PROJECT MANAGEMENT
PMI+ISO steps, SMART+MECE goals, PEST+SWOT strategy, System engineering + Value chain, Agile + Gantt chart, BSC + KPI, budget+cash flow, NPV + valuation
PLANDGE INNOVATION
3 day intensive interactive training of the minimal set of skills mandatory for Innovation lifestyle: awareness, prototyping, end user value, empathy.
RACING WITH ROBOTS
Creativity. Critical and abstract thinking. Business models for AI and ML. Brain DMN and kill switch.
Non-Fiction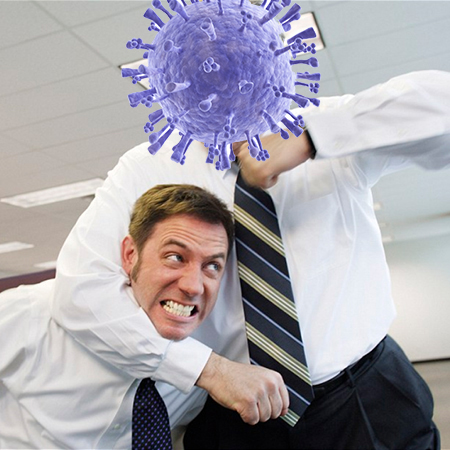 ЖИЗНЬ ПОСЛЕ КОРОНАВИРУСА
Что делать и что не делать в пост-ковид-мире.
ПЛАНЖ-ИННОВАЦИИ
Теория и практика инноваций. отработанные на «Мастерской инноваций»
ПЛАНЖ-ДЕТОКС И ЛИДЕРСТВО
Стресс-менеджмент и эмпатия для современного человека, который без них и помереть может
Video
Post-virus Unicorns
TEDx Skoltech: Все на склон ! Чем инновации похожи на сноубординг
Постнаука:
Коммерциализация науки
Two miracles of biotech blockchain
Meditation at the Innovation Workshop
The Stress of Decision Making
Teaching Soft Skills in ZOOM
How to inject a microchip into your fellow citizen
Если Дмитрий Кулиш заболеет КОВИДом
ДЕНЬГИ И БИЗНЕС-МОДЕЛЬ